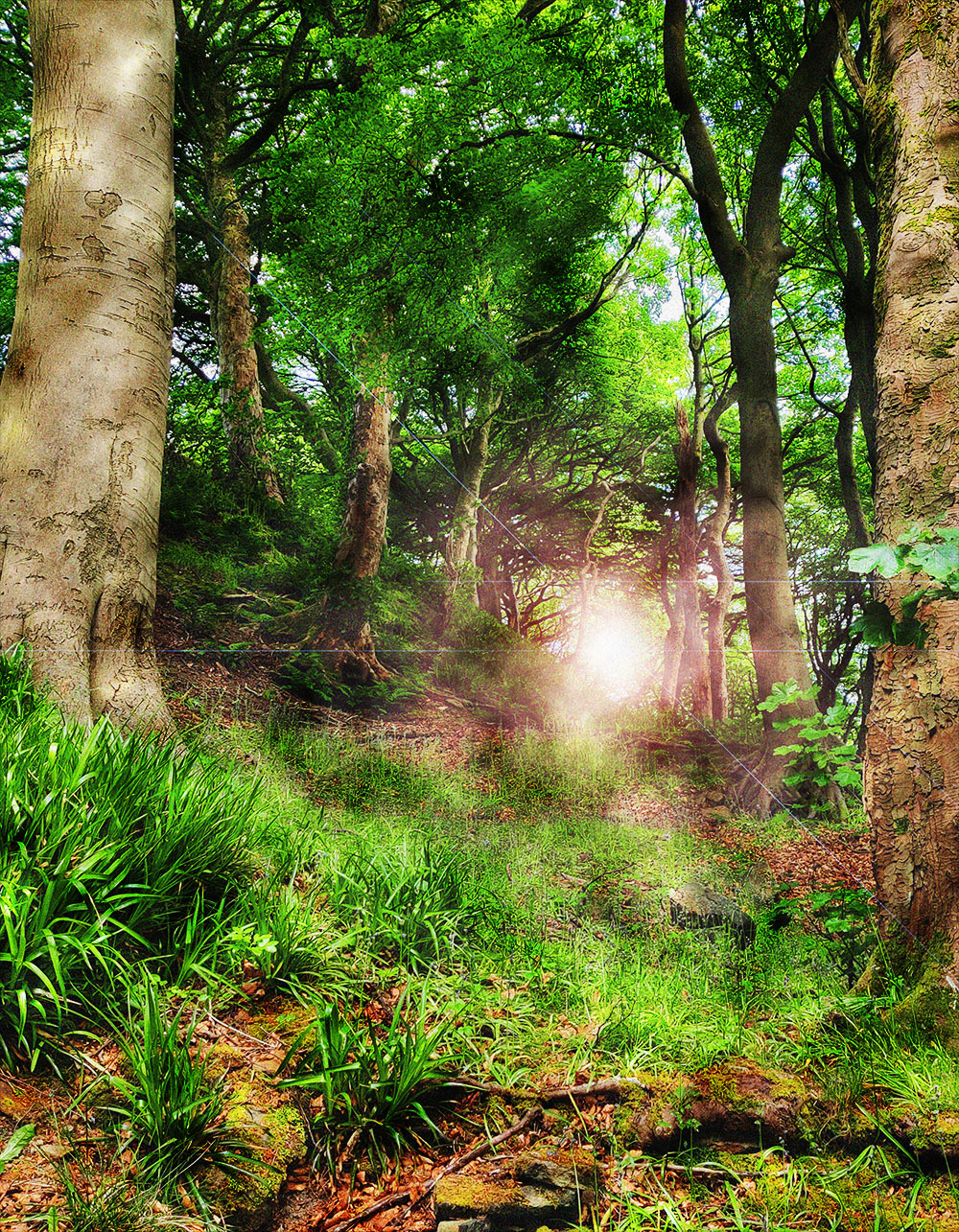 The Return of Us
2021
Devised and directed by

Tim Benjamin

Music Director

Ellie Slorach

Designers

Kathy Kim, Andrew Kim & Sue Walpole
"What will happen ... when we return??"
A girl plays in the field near the old wood with her friends. Their toy plane crashes into the trees, but they don't dare enter, as the woods are strange and dangerous, and they return home empty-handed. But that night, during the dark days of 2020, the little girl has a dream about the Beast that lives in the wood...
The Return of Us is a magical tale inspired by the way that nature came out during the pandemic lockdowns of 2020 - and asks whether our relationship with the natural world will change as a result, or whether things will return to the way they were before.
---
"To tell this fantastical story, I wanted to capture on film a magical forest, incredibly lush and vibrant colours, contrasting with the bright colours worn by the children, and provide a suitably enchanting backdrop for the awesome Beast"
Tim Benjamin (writer and director)
The Return of Us is a film (approx 30 minutes running time) and live event featuring a giant beast, a choir, a cast of children, and a contrabass clarinet, questioning whether our relationship with the natural world will change, as we return from lockdown.
Supported by funding from Arts Council England and supported by the British Film Institute
Behind the scenes...
Production stills by Craig Shaw Photography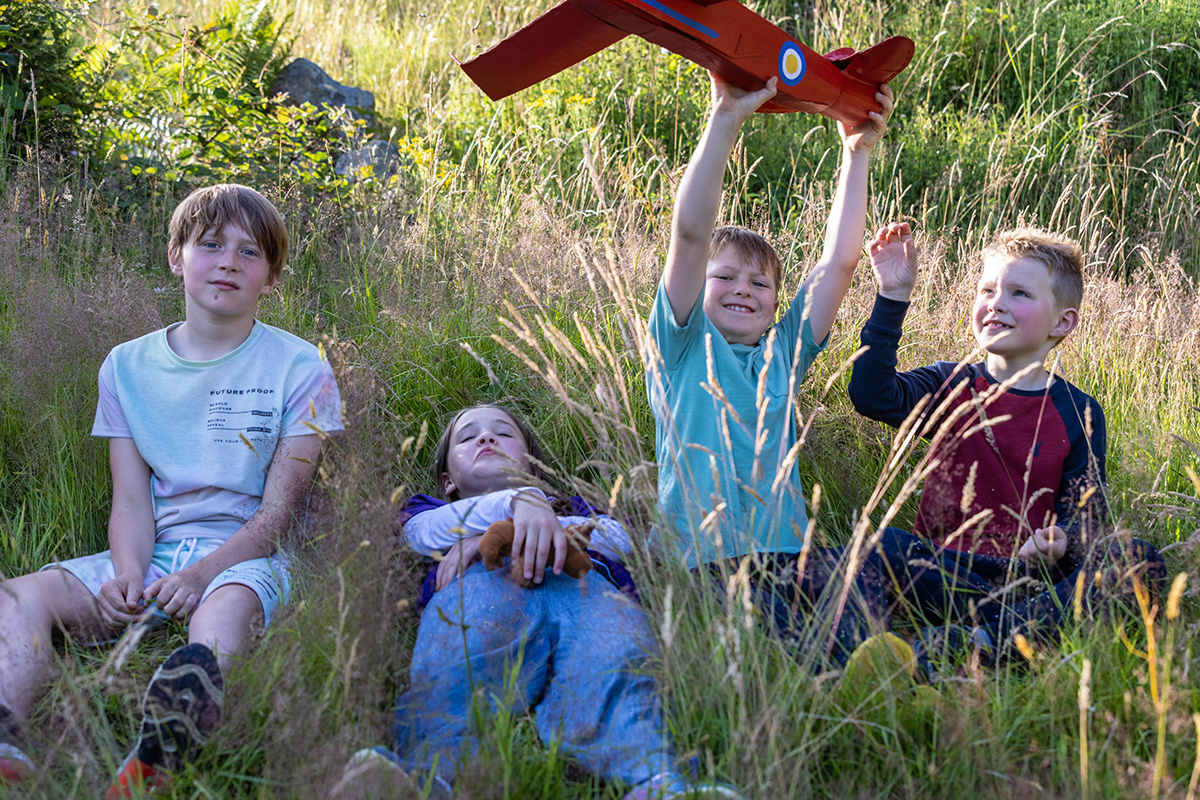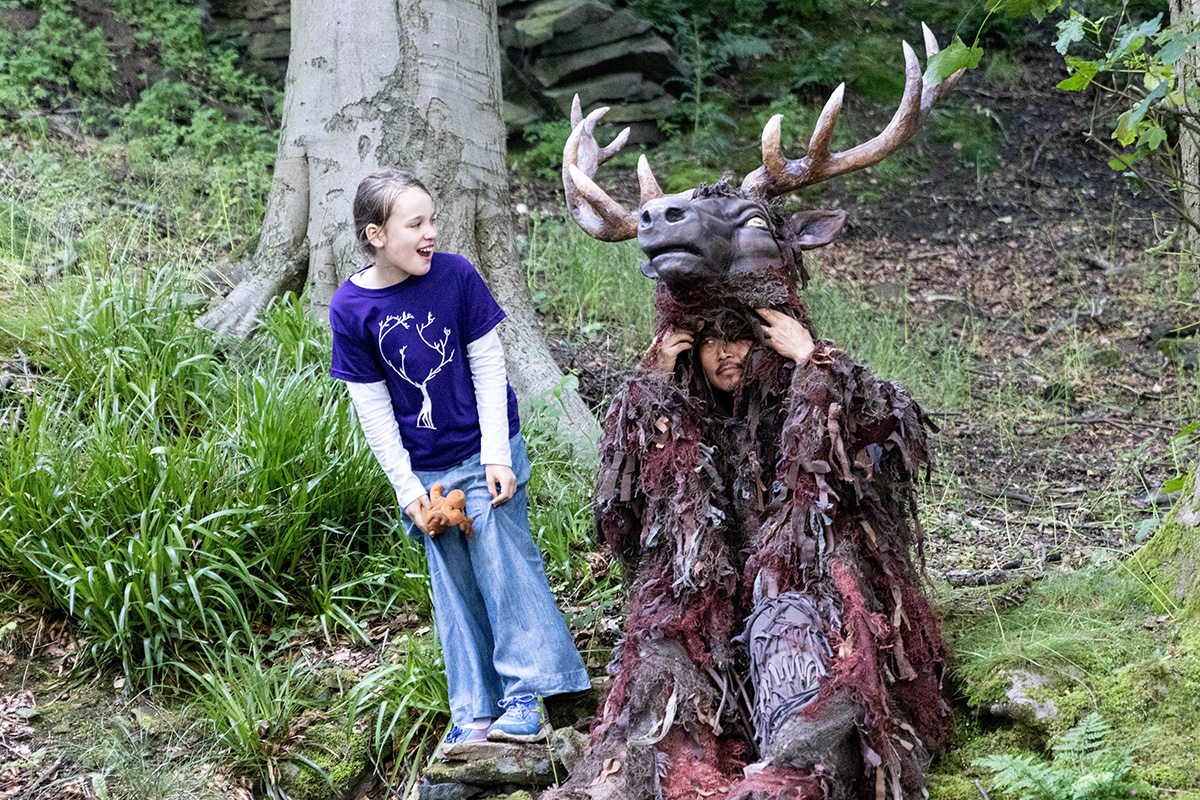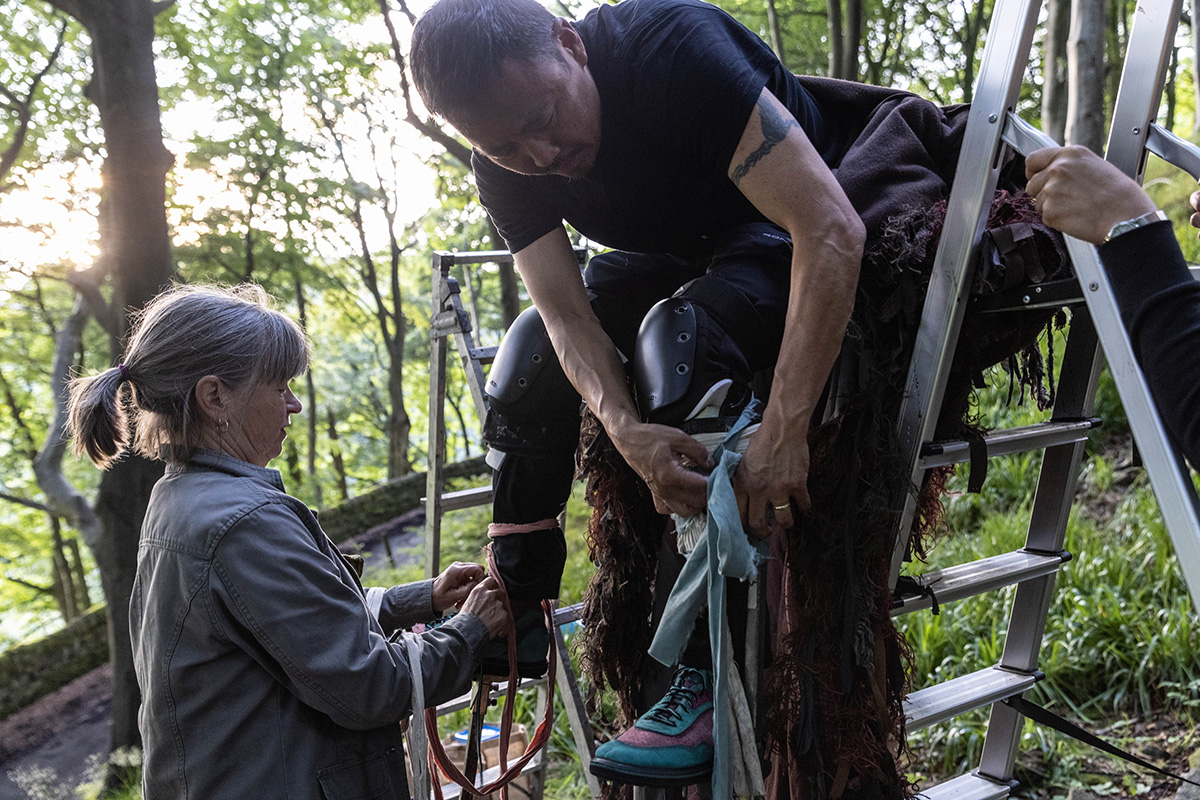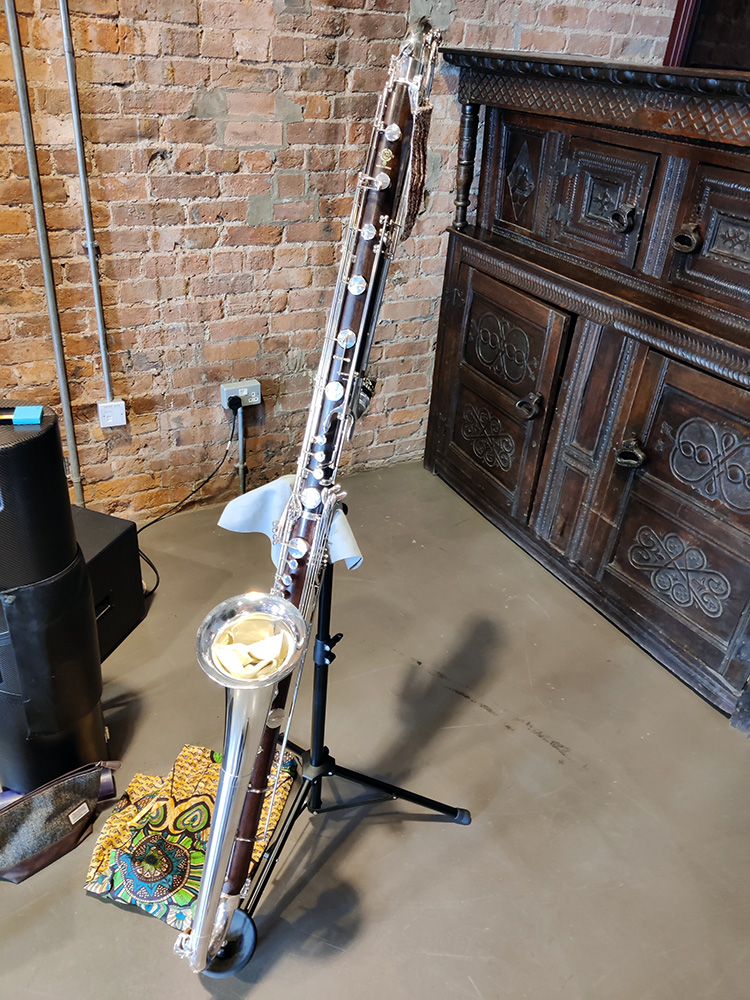 ---
Making The Beast
The character of "The Beast" is a key figure in this production - inspired by the legends of Herne the Hunter and the Wild Hunt, along with more recent apparitions from fiction such as Tolkein's treants. The costume is built on a giant scale, designed to be worn by a stilt-walker yet agile enough to interact with other actors.
Starting with a "mood board" - a collection of images gathering together the production's visual inspiration - the costume was then built by Kathy Kim and Andrew Kim of Thingumajig Theatre.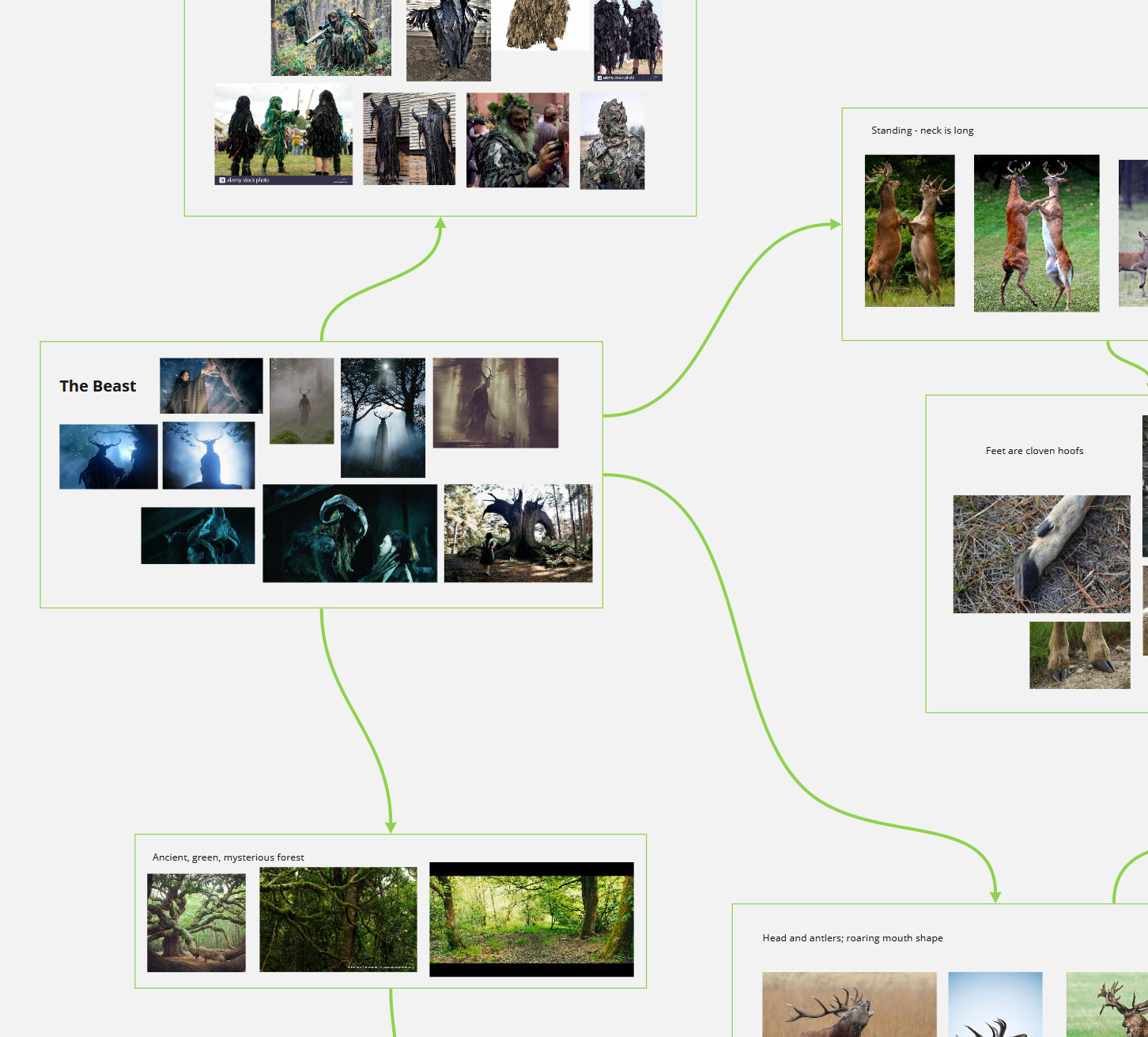 Expert giant puppet makers Thingumajig Theatre created and performed the Beast - which is a combination of a large mask, antlers, and an elaborate costume to fit over a stilt walker. Kathy Kim made the costume and hand-dyed the fabric, while Andrew Kim made the head and hooves. During the film shoot, Andrew played the Beast on stilts, and was assisted by Kathy.
"The head is sculpted on a clay mould and will be formed with a heat-formed material. Meanwhile, fabric is hand dyed to an earthy palette"
Andrew Kim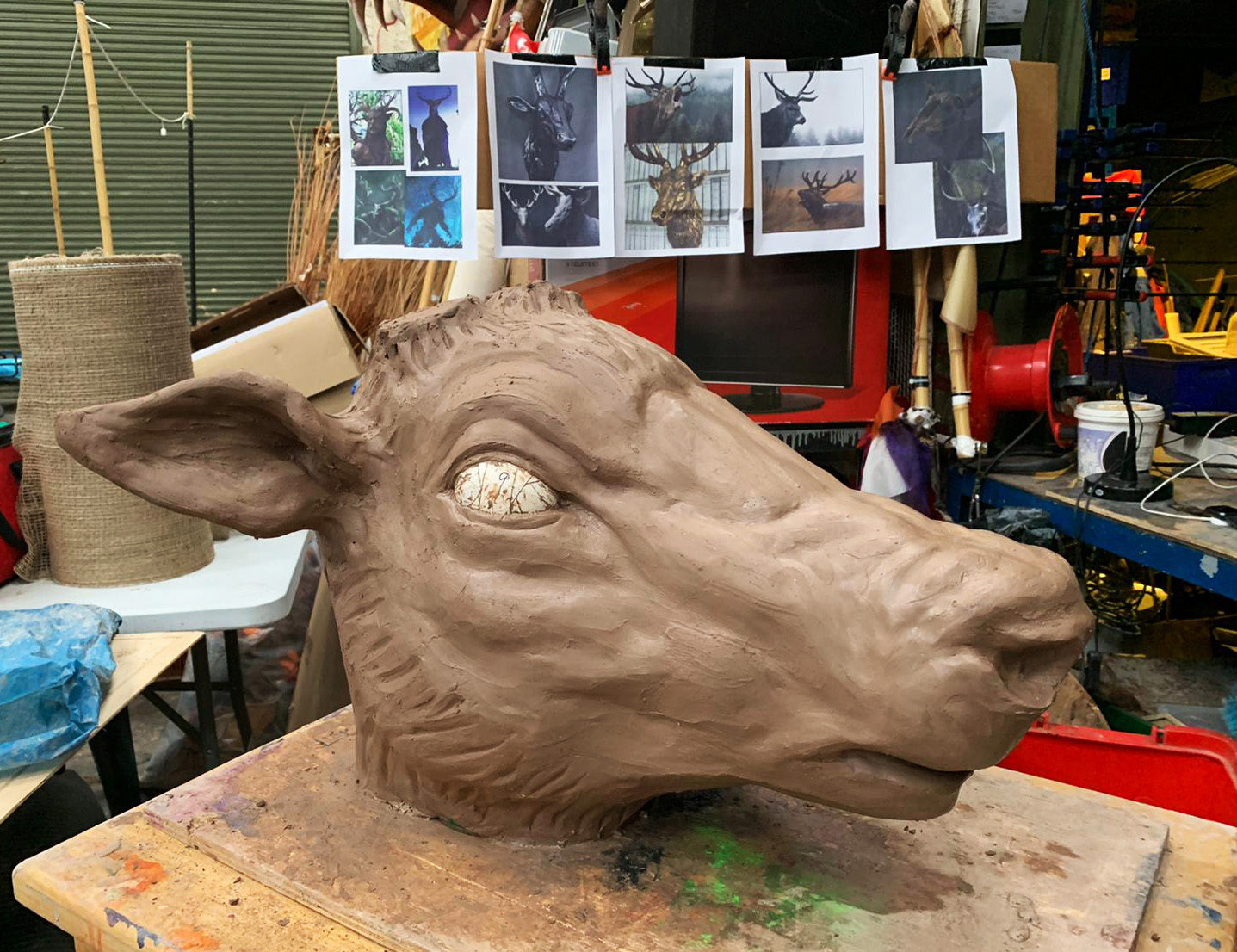 Audience Survey
Did you attend The Return Of Us?
If so, we would be very grateful if you could take a few moments to complete our Audience Survey!
Audience Survey form courtesy of our friends at Fillaform - we are happy to recommend their forms, they're great!