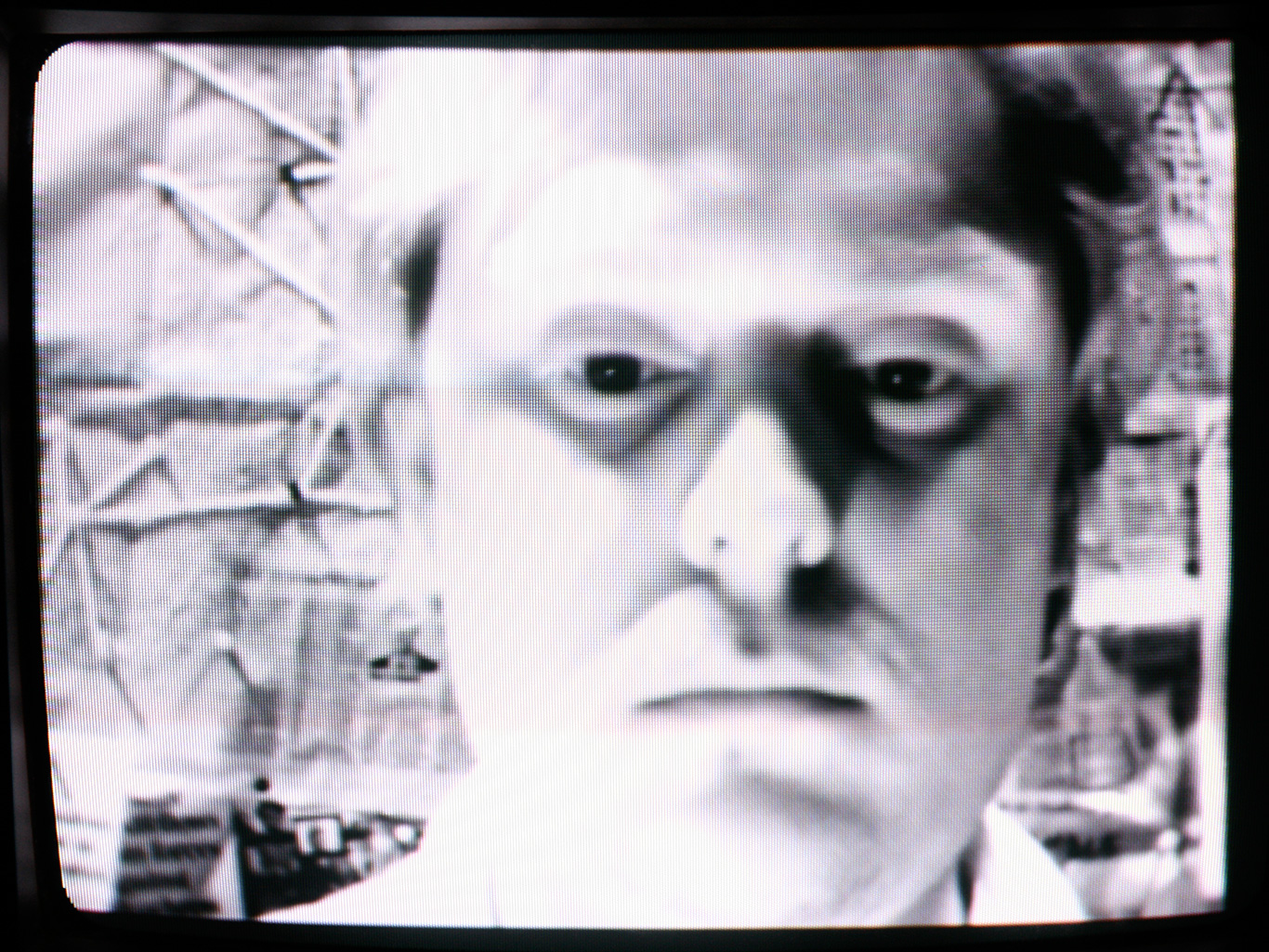 The Corley Conspiracy
2007
Words

Sean Starke and Tim Benjamin

Composer

Tim Benjamin

Director

Sean Starke
"Remember the two-way televisions in George Orwell's 1984? The ones which watched you back? Well the country that brought Orwell into the world has made his nightmare follow after him"
Welcome to the suspicious world of Mike Corley.
Under threat from those in power, Corley is the victim of "interactive watching": his every move is being monitored and "they" terrorise him through radio and television broadcasts.
Based on a true story that unfolded on Usenet bulletin boards, The Corley Conspiracy is both disturbing and darkly comic: a gripping portrayal of a paranoid mind that raises unsettling questions about a society under surveillance.
Download the Programme (PDF)
"Corley's story is one that needs to be told, and it is told using music that needs to be listened to. If you're in London, if you're listening, go."
Guy Dammann / The Guardian
Who was - or is - Corley?
Tim Benjamin's The Corley Conspiracy is based on the paranoid Usenet postings of one Mike Corley during the 1990s, and the responses of other users to him, which ranged from the credulous to the sceptical to the downright angry. Some believed he was a schizophrenic in need of help, others that he was a hoaxer and spammer, and the possibility was even raised that "he" was some kind of psychology experiment being carried out on the Usenet community.
Whatever the truth, Corley's ramblings and the public's responses are at once both disturbing and darkly comic; this work explores Corley's mind and raises questions about a modern society constantly under surveillance.
Corley's story is told in seven scenes, structured musically as a Prologue, a Concerto, a set of five Variations, and an Epilogue (which is a reprise of the Prologue). Unusually for an "opera", all the voice parts are spoken but unlike a play, the music is continuous and relates strongly to the text.
The bulk of the text (by Sean Starke and Tim Benjamin) is adapted from Usenet posts from 1995 to 1997; the work ends, significantly, in the early days of May 1997, shortly after New Labour's landslide General Election victory.
The Corley Conspiracy was commissioned by the 2007 London Design Festival.
"Its broken, cracked lyricism speaks profoundly to contemporary humanity"
The Guardian
Performers
Jonathan Webb

"Alex Jones"

Hannah Clemson-Grainger

"Jill Scott"

Angela Myers

"Grace Watson"

Elise Emmanuelle

Voice of the Computer
Music Director

John Traill

Violin

Daniel Rowland

Violin

Alexander Sitkovetsky

Flute

Jennifer George

Violoncello

Oliver Coates

Clarinet

Charys Green

Percussion

Adrian Spillett

Piano

John Reid

French horn

Jocelyn Lightfoot

Trumpet

Huw Morgan

Trombone

Tyler Wahldick
Performances
Southbank Centre, London

19th–21st September 2007