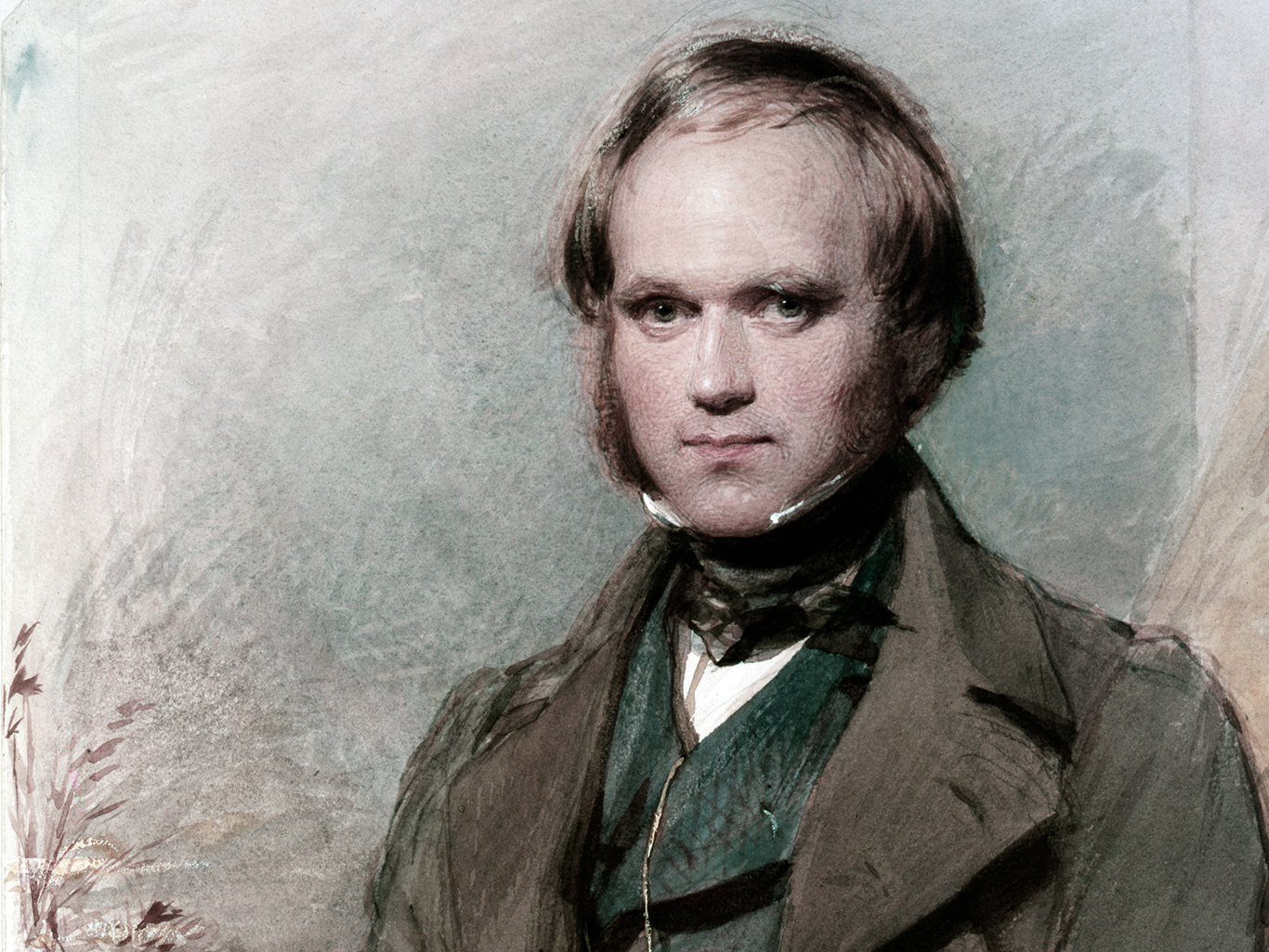 A Dream of England
2013
Words

Charles Darwin

Composer

Tim Benjamin

Charles Darwin

Raymond Blankenhorn
Created for the Wigmore Hall's series celebrating the 200th anniversary of Charles Darwin's birth (and the 150th anniversary of the first publicaiton of On The Origin Of Species, we tell the story of Darwin's voyage on HMS Beagle through a dramatisation of his diaries.
"Tightly conceived ... the performance engaged throughout"
Stephen Graham / Musical Criticism
Synopsis
I: Preface; St. Jago, Cape de Verd Islands
… in which the author introduces his Journal, describes the population at St. Jago and recounts an encounter at a river-crossing with a slave at Rio de Janeiro.
II: Rio de Janeiro 1832, Buenos Ayres 1833
… in which are described wasps, their larvae, and their feeding habits at Rio; the beef slaughter at Buenos Ayres.
III: Letters, 1833: to Miss C. Darwin – to J. M. Herbert
… in which a request is made for funds to pay for a personal servant; reaction to political developments at home; rain at Rio Plata; further thoughts on Abolition.
IV: 1834, Patagonia; letter to Miss C. Darwin
… in which a condor is shot; the behaviour of condors in the wild; the treatment of captive condors at Valparaiso.
V: Galapagos Archipelago, 1835
… in which the extreme tameness of birds is described; also the ease with which they may be killed, for sport or food (or study).
VI: Pernambuco, Brazil, 1836 – Letter to J. S. Henslow
… in which powerful memories of colonial slaver y on leaving Brazil are recollected; an application to the Geological Society; Napoleon's tomb; Herschel at the Cape; a dream of England.
VII: October 1836. Cambridge, England
… in which the author offers his conclusions; man's lowest state; the thrill of the chase and foreign lands; Australia; pride in British civilization.
Review: Musical Criticism
Blankenhorn proved charming. He was interesting and interested without ever being too forward in the characterisation.
The music was the most impressive we'd heard all night. The pungent repeating figures in piano and winds gave a flinty edge to the musical annotations, whilst the performers were full of poise and purpose.
"Blankenhorn proved charming ... the performers were full of poise and purpose"
Benjamin maintained a variety in the form which ensured the work kept its hold to the end: often the music slyly undercut or simply remained calmly neutral from Darwins blithe statements about the instrumentality of animals, or his elegantly imperial attitudes to indigenous tribes and to slavery (casual, kind but oh so self-rewardingly noble).
At crucial points however Benjamin shook off this neutral approach and inserted himself into the text. To whit: the music suddenly becomes quiescent and brutal after a particular cruelty regarding a condor bird is announced, or at the end, wonderfully, when Darwin glories in British Civilisation rising up to the full glory of its destiny, and the music sardonically steams up a scale in mordant majesty.
— Stephen Graham / Musical Criticism
Performers
Raymond Blankenhorn

Charles Darwin

Raymond Blankenhorn

Raymond Blankenhorn is a Brooklyn-based stage director, writer, and dramaturg. He is currently a Jonathan Alper Directing Fellow at the Manhattan Theatre Club and has assisted numerous Broadway and Off-Broadway productions (notably, A Doll's House Part 2 and The (*) Inn). His original work has been presented by Target Margin Theater, the Arcola Theatre in London, and the Edinburgh Fringe Festival. He earned his BA in Classics at Oxford University.
Director

Tim Benjamin

Alto flute

Adam Walker

Bass clarinet

Sarah Watts

Cello

Rosie Banks

Percussion

Owen Gunnell

Piano

John Reid
Performances
Wigmore Hall, London

18th June 2009